South Korea Highlights
Booking Dates
10/14/2020 through 12/24/2020
Travel Dates
10/14/2020 through 01/05/2021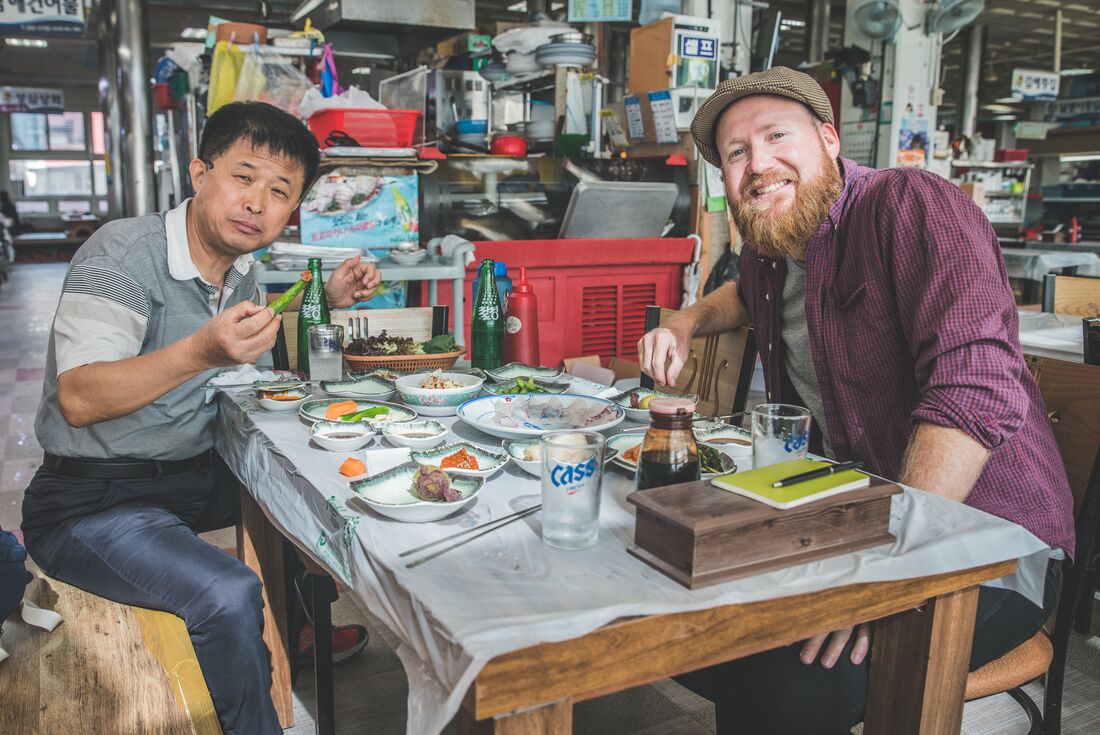 South Korea Highlights

A hotbed of natural wonder, delectable cuisine and significant political and military history, South Korea is proving itself as a destination not to be brushed aside. Discover this fascinating, animated and tech-savvy country on a ten-day exploration of the hot spots. Take a tour of Korea's Demilitarised Zone, eat 'til you drop at an all-you-can-eat Korean barbecue restaurant, spend a night in a traditional Hanok house and discover the ecological delights of Suncheon's wetlands. Leave your misconceptions behind and embrace a highlights adventure of an oft-forgotten Asian nation.

Activities
Seoul – Gwangjang market
Seoul – Naksan night view over the city
Seoul – Samsung D'Light Technology Complex
Seoul – Jamsil Olympic Park
Seoul – Gyeongbukgung Palace
Seoul – North Village
Gangneung – Ojukheon Village
Gangneung – Gyeongpo Lake
Sokcho – Island village of Abai
Sokcho – Daepo Fish market
Sokcho – Seoraksan Mountain
Seoul – Demilitarized Zone (DMZ/South Korea)
Andong – Andong folk village
Andong – confucianist school and temple visit
Suncheon – Suncheonman Bay Wetland Reserve
Suncheon – Open film set
Suncheon – Suncheon Bay National Garden
Suncheon – Nagan Fortress Village
Highlights
Spend a fascinating day exploring the Demilitarised Zone (DMZ) on a guided tour. This strange stretch of land has been the place of much tension and political pressure ever since the Korean War.
Take a street food tour of the renowned Gwangjang markets in Seoul feasting on bite-sized delights and indulge in an all-you-can-eat Korean barbecue experience with your small group.
On your day trip to seaside Sokcho, discover the island village of Abai, which is home to hundreds of North Korean refugees having settled during the War.
Spend a night in a traditional Hanok house in the Andong Hahoe folk village, walking past the traditional homes to imagine the country in its past life.
See a more natural side to South Korea on a hike up the Seoraksan mountain and explore the wetlands and national gardens of Suncheon – South Korea's ecological capital.
Itinerary
Destination
Pricing
Terms and Conditions
| Day | Description | View All |
| --- | --- | --- |
| Day 1 | Seoul | Details |
| Day 2 | Seoul | Details |
| Day 3 | Gangneung | Details |
| Day 4 | Sokcho/Gangneung | Details |
| Day 5 | Seoul/DMZ | Details |
| Day 6 | Andong Hahoe Folk Village | Details |
| Day 7 | Suncheon | Details |
| Day 8 | Suncheon | Details |
| Day 9 | Seoul | Details |
| Day 10 | Seoul | Details |